Asahome was founded in 2003
At present, we are a leading Polish supplier of home, garden and car articles made of plastic, metal, wood, as well as textile and decorative products as well as seasonal.
I nitially, under another name, the company was focused on retail sales - both on the Internet and on the stationary. During this period, we gained trade experience and recognized the needs of both retail and wholesale customers.
Over time, we have established contacts with smaller and larger foreign Recipients and then the company profile changed into wholesale, mainly focused on the export of products manufactured by polish producers.
Starting from 2009, we have focused exclusively on wholesale to foreign Customers by offering them the products they were looking for at the same time, successively increasing our offer with new items and new Suppliers..
At present, Asahome operates as a Trading Agency dealing in the sale of all kinds of articles necessary in every home and its surroundings. All our products come from polish manufacturers. We do not import from widely understood Far East.
you are sure that you are getting european products that meet all the standards and have the required certificates that allow them to trade in the European Union and other European countries.
Thanks to full commitment and hard work, we have become a leading polish Supplier of home, garden and car items made of plastic, metal and wood, as well as textiles and decorative products. Our seasonal products are also available. At present, over 50 Suppliers are present in our portfolio, which makes our offer very wide.
Our sales are mainly focused on exports, which now account for about 80% of turnover. Our customers are both the largest european retail chains as well as wholesalers and many smaller customers.
Today we export goods to countries like: Russia, Estonia, Finland, Sweden, Denmark, Norway, England, Netherlands, Belgium, Germany, France, Slovakia, Portugal, Poland - we work with one of the largest chains in the area of Central and Eastern Europe. Outside of Europe, we have clients in the Middle East.
For foreign contractors we are the first contact in case of searching for them any products that can be bought in Poland. We also help in organizing transport, printing your own labels and special packaging. We take care of the orders fulfillment and delivery on time. We check the progress of the orders and help organize the transport.
Since 2017 we have been exhibiting at the biggest trade fairs - Frankfurt am Main , which takes place every year in February. This gives us the opportunity to show the broad potential of polish production and to present a broad offer to potential customers as well as to gain new markets and new customers.
We constantly strive to adapt to changing needs of our Clients and market expectations, which is why we are constantly expanding the range of products offered.
From the very beginning, our main goal is to satisfy our customers. It helps us with many years of experience in the industry, a professional team and constant improvement of our skills.
We believe that working with us will help you grow and achieve bigger success.
We invite you to familiarize yourself with our offer.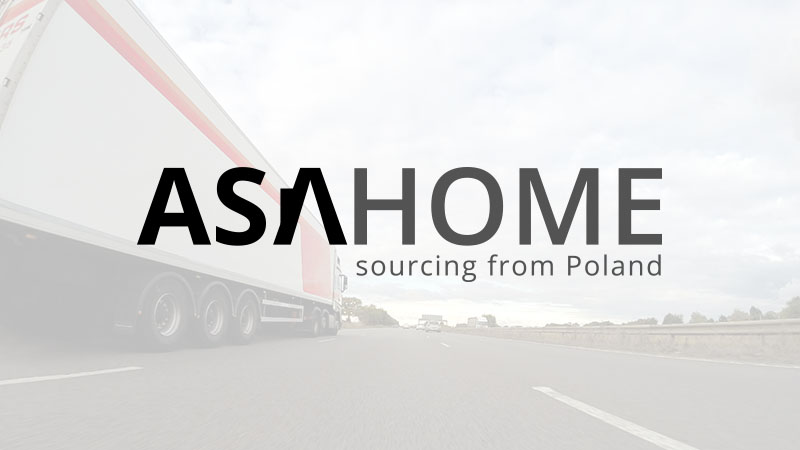 Constant development and Customer needs make each year better for us in every respect - valuable and quantitative. Below is the scale of our activity expressed in the number of trucks loaded in the last 3 years.